Just like the other five main Hawaiian Islands, O'ahu is a dream vacation. From sprawling coastlines, and beautiful beaches, to a volcanic tuff crater, a nature preserve, and a botanical garden, all just waiting to be explored. It's hard not to fall in love with any of the Hawaiian Islands.
O'ahu is unlike any of the other islands, in that it has a large downtown area that resembles Downtown Los Angeles, but cleaner. Chances are if you are heading to O'ahu, you'll be staying in and spending most of your time in the Honolulu/Waikiki area.
The heart of Waikiki is completely walkable, but you will need a car to get into the Downtown Honolulu or beyond this area. If you're looking for those Instagram worthy shots in Honolulu, don't fret! I've got you covered!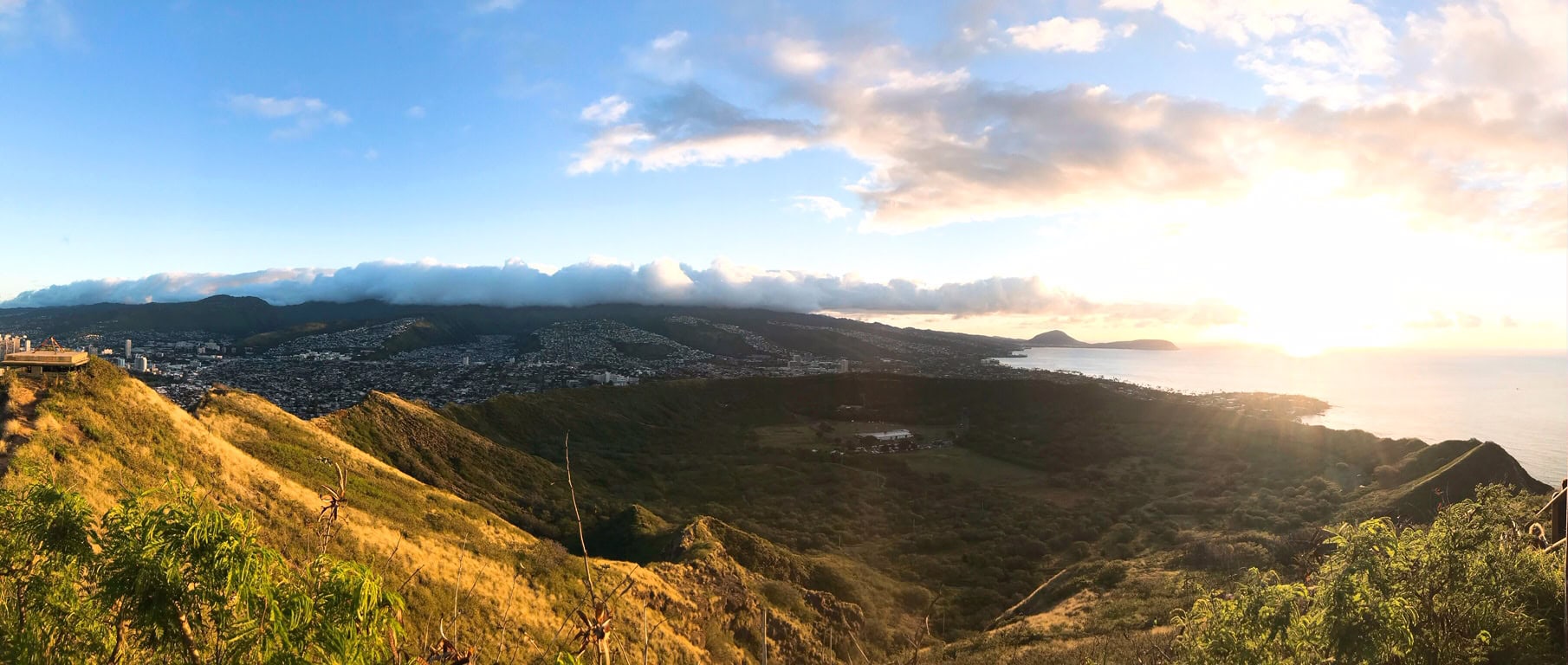 WAIKIKI BEACH
Probably the most well-known beach of all the Hawaiian Islands. Waikiki Beach is a 2-mile stretch of beautiful white sand beach packed with almost every kind of hotel and resort which caters to the flocks of tourists who come here year-round.
You can do every type of water sport on the beach from surfing, paddle boarding, canoeing, and snorkeling. If you are more of a land dweller, no worries! Sit back and work on getting that golden Hawaiian tan while you people watch.
The resorts and Lē'ahi (Diamond Head) will serve as your background at this Instagrammable location. Don't forget to check out the sunset from this famous beach, Hawaiian sunsets are some of the most epic in the world!
Pro Tip: Because Waikiki Beach is so famous, you may need to photoshop some people out of your shots if you don't get down here early enough.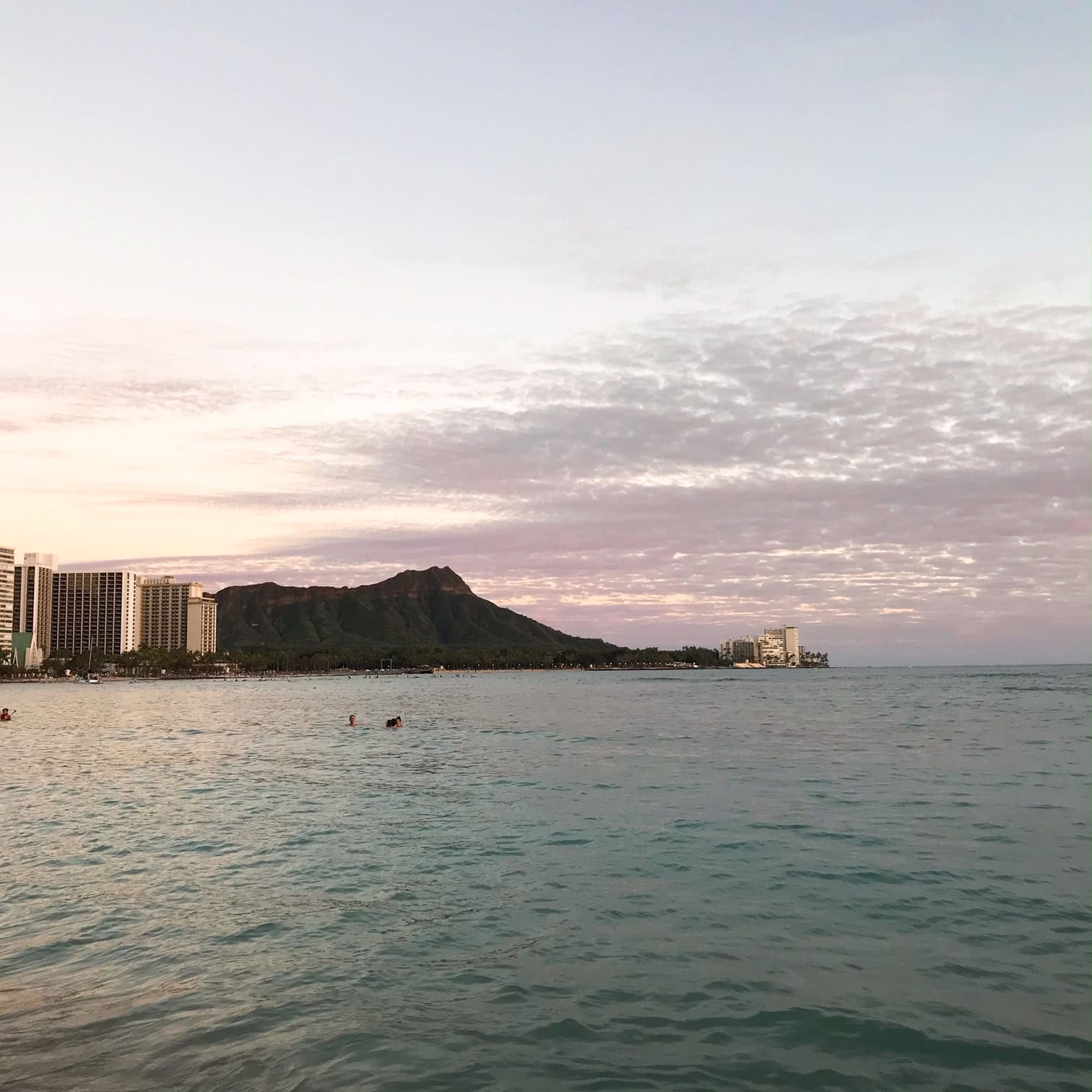 You can read the full article on WE ARE TRAVEL GIRLS